Orthodontics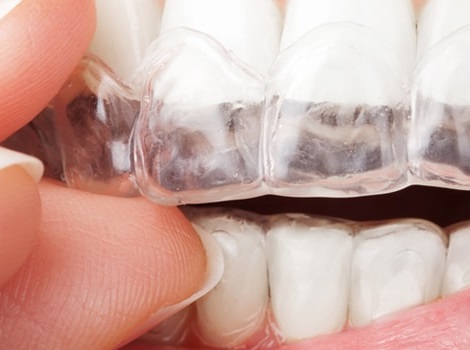 Orthodontics describes the branch of dentistry that deals with the prevention and correction of irregularities and improper positioning (malocclusion) of the teeth. Orthodontic treatment using appliances such as retainers or braces will improve a patient's overall bite, in terms of its function and appearance.
A properly aligned bite is crucial to a patient's oral health. Untreated malocclusion can result in problems such as discomfort or pain with chewing or biting, trouble with speech, an alteration in the face's structure, and wear and damage to the teeth. It's important to seek professional care if you notice a problem with your teeth alignment or bite. Usually, a routine checkup will be able to diagnose any bite problems that you may not even be aware of.
Types of orthodontic treatment include:
Invisalign®
Custom-made to fit a patient's unique teeth, Invisalign® clear aligners are a popular alternative to traditional braces as they are virtually invisible! These smooth plastic aligners are not only comfortable to wear, but they are very effective in the correction of many orthodontic issues. Invisalign aligners should be removed before eating or drinking anything other than water, and also before brushing and flossing. The dentist will be able to monitor your progress about once every 6 weeks to ensure it's working properly. Most patients are very happy with their outcome after using Invisalign.
Traditional Braces
If metal wires and brackets aren't a concern for you, traditional braces may be a great option for you. Traditional braces have been used in practice for many years and are highly effective in treating even complex cases of malocclusion.
For information on how Optodent can help you with your orthodontic needs, please give us a call or email us today!