Oral Surgery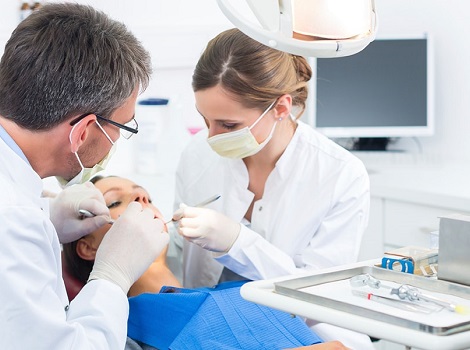 Sometimes, oral surgery is necessary in order to restore a patient's smile back to optimal health and function. Scheduling an oral surgery appointment is a big decision that involves keeping our patients informed through the entire process.
Our Dr. Phan-Vu Nguyen is a highly skilled and experienced Ottawa dentist and dental surgeon. He believes that his patients deserve to feel comfortable and safe during their oral surgical procedure, and so he always ensures they are treated with the professional and compassionate care they deserve.
Types of Oral Surgery
Teeth Extraction
Dr. Nguyen performs teeth extraction surgery, including the extraction of wisdom teeth or third molars. A tooth will often require extraction when it is damaged or infected beyond repair; in which a dental implant procedure can be performed after to restore the tooth. Tooth extraction is also often necessary for wisdom teeth that do not fully erupt out of the gum, have a high decay risk, or pose a threat to the neighboring teeth.
Dental Implants
A permanent restorative solution, a dental implant procedure involves the surgical implantation of a dental implant, or artificial tooth root into the jaw bone that will hold an artificial tooth in place. Patients can benefit from this restoration for years, even a lifetime, with proper care.
Dr. Nguyen will always ensure that the right steps are taken for a patient to receive a comfortable and successful oral surgical procedure. Call Optodent today to learn more.