Cosmetic Dentistry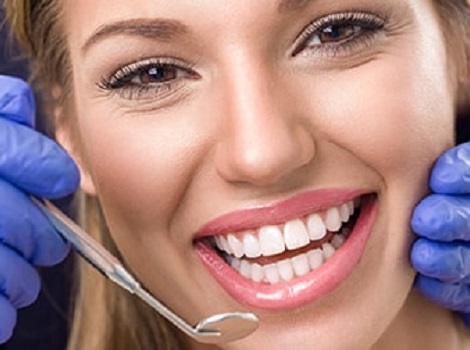 Who doesn't long for an outstandingly beautiful smile?
Optodent's cosmetic dentistry services help patients to achieve the smile they've always desired. Below are some of the cosmetic services we offer:
Zoom! Laser Teeth Whitening
A popular professional whitening treatment, Philips Zoom! Whitening can provide instant and dramatic results, whitening a patient's teeth by up to 8 shades in just one dental visit. A typical procedure involves the application of a special whitening gel to the patient's teeth which is then activated by the blue Zoom Light, brightening a patient's smile by eliminating discolouration and stains. It's a very simple process that can take as little as 45 minutes to an hour. Patients can choose to whiten their upper teeth, lower teeth, or both.
Are you interested in achieving a stunning and radiant smile with Zoom? Contact our Ottawa clinic today.
Porcelain Veneers
Porcelain veneers are a wonderful restorative and cosmetic option for patients looking to achieve an attractive and healthy-looking smile.
Porcelain veneers are wafer-thin ceramic shells that bond to the front surfaces of a patient's teeth. They work perfectly to restore gaps or chips in the teeth, correct stains or discolouration, and create an overall uniform appearance. Porcelain veneers are also highly resistant to staining, and their resemblance to natural teeth is unmatched. With proper maintenance, porcelain veneers can last as long as 20 years.
For more information about our porcelain veneers service, contact Optodent today.
All-Ceramic Crowns and Bridges
All-ceramic crowns and bridges provide a beautiful aesthetic result. Unlike with traditional PFM (Porcelain Fused to Metal) crowns and bridges, there are no unsightly dark margins that can interfere with the seamless beauty of a natural looking smile. The ceramic material is capable of flawlessly mimicking the colour and shape of a natural tooth without any metal distractions. A patient can enjoy an attractive and fully functional restoration for years with all-ceramic crowns and bridges.
Don't hesitate to call our Ottawa dentist today to learn more.
White fillings
Are you like many patients who are unhappy with the appearance of their old metal fillings? Thankfully, this common cosmetic issue can be resolved with white (tooth-coloured) replacement fillings. Our Ottawa dentist can remove your old amalgams and replace them with a much more natural-looking composite resin material; used by most dentists as an effective (and attractive) restorative material today.
If you're interested in replacing your old and unattractive amalgams with natural-looking white fillings, call Optodent today!