Meet the Optometrist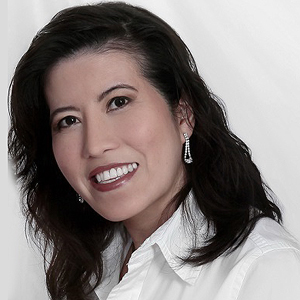 Dr. Annie Nguyen
Optometrist
Dr. Annie Nguyen received her Bachelor of Science degree after majoring in physiology in 1990 at McGill University. She then went on to pursue her Doctor of Optometry degree in September 1990, and graduated in April 1994 from the School of Optometry at the University of Waterloo.
Dr. Nguyen was one of the first few optometrists pioneered into the laser refractive surgery in its early stage in 1995. She is familiar with a number of vision-restoring procedures, such as radial keratotomy (RK), astigmatic keratotomy (AK), photorefractive keratectomy (PKR), laser-assisted in situ keratomileusis (LASIK) and now, the latest advancement in laser vision correction: IntraLase sub-Bowman's keratomileusis (Intralase SBK), and more. In 2010, Dr. Nguyen participated in intensive therapeutic training at the Nova Southeastern University (NSU) in Florida, allowing her to prescribe medication to treat ocular infections and diseases in her patients.
As a general optometrist, Dr. Nguyen offers comprehensive family eye care, consultation for laser refractive surgery to determine patients' candidacy, pre- and post- cataract surgery, pre- and post- laser refractive surgery, SCL fitting, glasses dispensing, sunglasses prescription and prescription sport glasses. She also treats dry-eye syndromes. Some of Dr. Nguyen's patients address to her as Dr. Annie to differentiate her with her dentist husband, also Dr. Nguyen, sharing the office within the OptoDent Centre. Dr. Annie offers services in English, French and Vietnamese to patients.
Addressing the myopia affecting more and more of the younger population, Dr. Nguyen added fitting orthokeratology lenses to control myopia in children and some adults who cannot wear SCL on their job. Scleral contact lenses are assigned to patients who develop intolerance to SCL or who have significant astigmatism in their prescription.
Outside of her professional career, Dr. Annie Nguyen enjoys driving and spending time with her three teenage sons who are very busy with activities like martial arts, swimming, skiing, piano playing and painting.