Eye Wear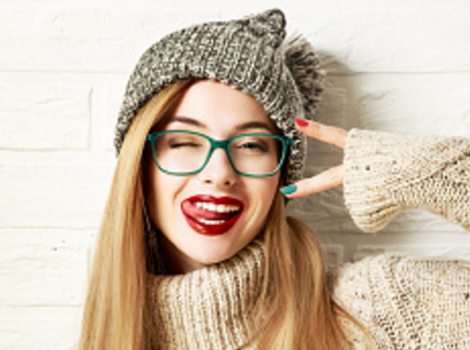 Prescription Glasses
At our Carling Optometric Centre, we carry variety of frames for the entire family. From children to elderly patients, we have a wide selection of frames for you to choose from to help you find your ideal fit.
Did you know? When you buy a pair of prescription eye glasses from our office, you will:
Receive a one year warranty against any manufacture's defect.
Be entitled to free adjustment of frames purchased here to keep them looking great, and feeling comfortable.
Be eligible for a lens exchange within three months if you have difficulties with your prescription.
Your new glasses are an important purchase. We want you to be completely satisfied with their look and fit. You can be assured that your lenses are made according to our doctor's prescription and recommendations, with strict quality control and precision.
If you have any questions about our prescription glasses service, contact Dr. Annie Nguyen today.
Sunglasses (Prescription and Non-Prescription)
Protect those brilliant eyes in style.
When it comes to maintaining good eye health while out in the sun, sunglasses are a crucial accessory.
You use sun block every day to protect your skin from sun damage, and ultimately, skin cancer. Why not protect your eyes from the harmful UV rays that have been linked to causing cataract and macular degeneration by wearing UV blocking sunglasses? It would be silly not to.
At Carling Optometric Centre, we carry a full line of both prescription and non-prescription sunglasses. Stop by our office to browse our stylish selection, and start protecting your eyes from the damaging UV rays.
Occupational Safety Eyewear and Contact lenses
Our patients deserve to be able to work productively and safely, and without unnecessary strain or discomfort. That's why we dispense occupational and work safety eyewear at our clinic. This includes fitting SCL (soft contact lenses) for vision conditions such as:
Nearsightedness
Farsightedness
Astigmatism
Presbyopia
We carry contact lenses from a variety of trusted vendors, including: Alcon, Bausch & Lomb, CIBA Vision, CooperVision, Johnson & Johnson and more. We also offer different types of SCL, from daily disposable to frequent-replacement and extended wear. The options are extensive, so that you can make a decision that's right for you.
Whatever your job requires of you, it's important to feel comfortable and at ease– and having clear sight can make the world of a difference.
Wearing contact lenses would give you:
more freedom and flexibility during sports or specific tasks
better peripheral vision 
ease of use of cameras and binoculars
weather resistance (no more dealing with eyeglasses fogging up in cold or rain)
Contact Dr. Annie Nguyen today to learn more about our occupational safety eyewear.
Specialty Contact Lenses
Contact lenses are not a "one-size-fits-all" approach. Carling Optometric Centre offers specialty contact lenses to best suit the needs of every individual patient.
Ortho-K Contact lens (short for Orthokeratology), to control the increase of myopia in children, and to provide adequate vision for daily activities without the need for surgical treatment. The Ortho-K lens is specially designed to gently reshape the eye's natural curvature over time to improve vision.
Scleral contact lens, for patients who have developed Soft CL intolerance, or suffer from dry eye. The sclera contact lens is specially designed to cover the entire corneal surface or "white" of the eye.
Ask Dr. Annie Nguyen about our specialty contact lens fitting service today.
We also provide evaluation and co-managing for laser vision correction.